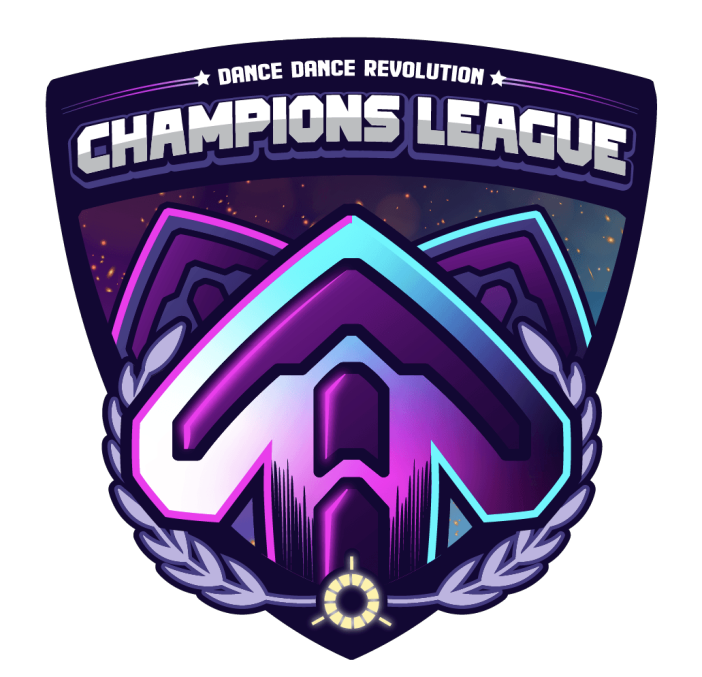 I am proud to announce a new team-based DDR A20 tournament: DDR Champions League! This is a 3-player team tournament for DDR A20 that will test your skills and strategic decision-making. There are two phases: qualifying and head-to-head knockout. Teams will represent an arcade and will be ranked regionally during qualifiers, and will set up for a 16-team knockout bracket similar to soccer's UEFA Champions League. We will also have middle, lower, and/or consolation ladders – do not let skill level be an obstacle to your entry, there will be competition for everyone!
We will kick off qualifying on March 31, 2020! The tournament will run through the end of June.

Our staff:

Logan Edward Barnes – Event Organizer (McJeebie)

Brittney Scott (TheGalagaShip)

Omid Farivar (Dimo)

Vincent Nguyen (VincentITG/ddrsensation)

Cam King (Kitsuneko)

Special thanks to Sarah Hunt (sarahwhatsup) for her contributions to making this happen, including designing our logo!

We have a Discord! Join us at https://discord.gg/M3SjeQb/

Full tournament rules can be found in the Discord and on our website, http://DDRCL.us/

Team Registration link: https://forms.gle/TdrcNsmEiu58FmC6A/

View original post
Find more information about the DDR CHAMPIONS LEAGUE on their Website.