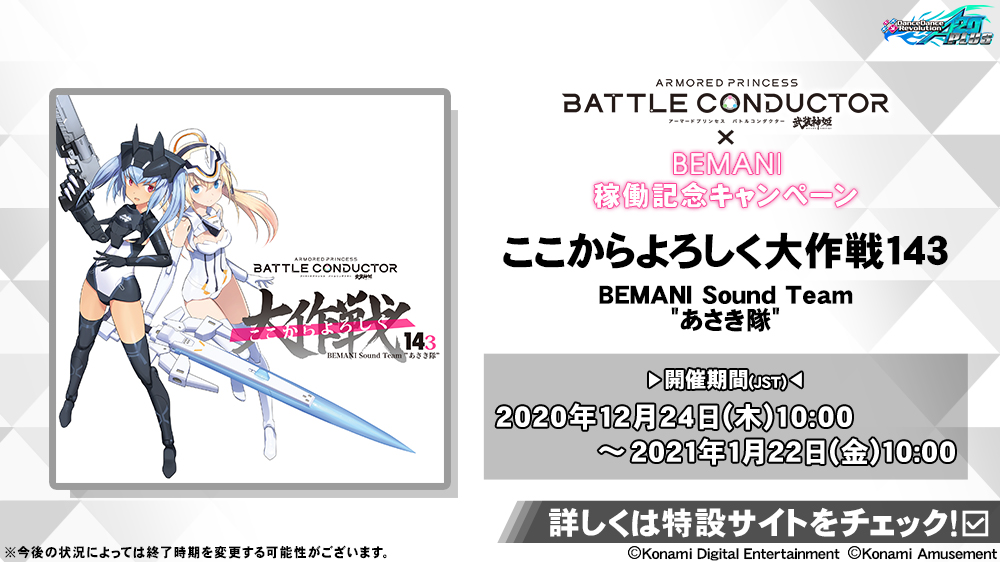 A collaborative event between Armored Princess Battle Conductor and BEMANI will take place from December 24, 2020 through January 22, 2021. Players will have a chance to unlock a song for their favorite BEMANI game:
「ここからよろしく大作戦143 / BEMANI Sound Team "あさき隊"」
Play Armored Princess Battle Conductor one time to unlock the song for all BEMANI games, or play your favorite BEMANI game ten times to unlock the song for that game.
Check this page for more details about the Battle Conductor x BEMANI event.