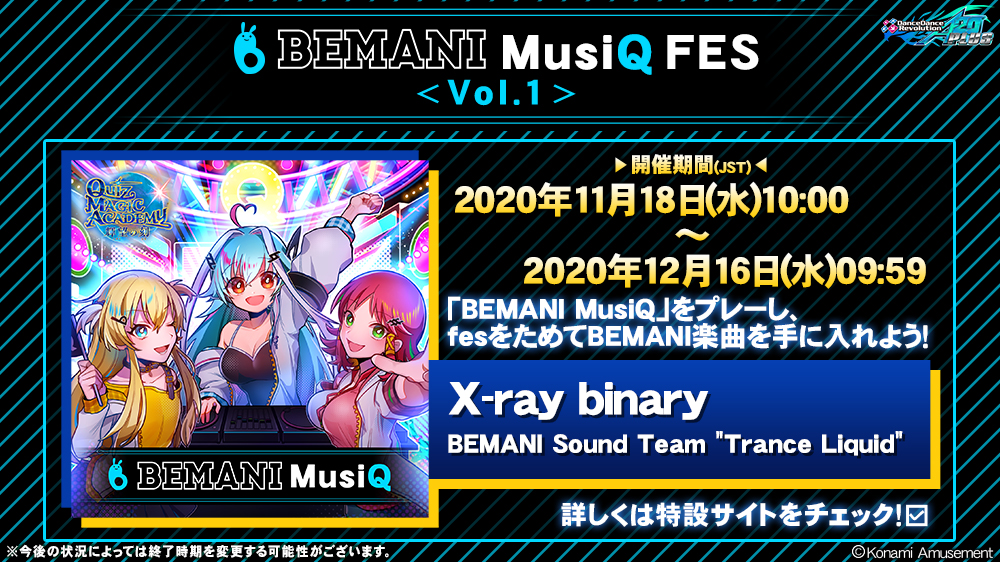 Starting on November 18, 2020 and going through December 16, an all-BEMANI game event, BEMANI MusiQ FES Vol.1 will be live. By participating in the event, players will have a chance to unlock a new song, "X-ray binary" by BEMANI Sound Team "Trance Liquid". More official details about the event can be found on the official KONAMI website.
To participate in this event, you will require access to the game "Quiz Magic Academy: The Time of Brightness" and play the "BEMANI MusiQ" event in the game. KONAMI's site will tell you how to play the event.
There are three ways to play "Quiz Magic Academy": an arcade that has the game, eacloud service, and the KONAMI Amusement Game Station mobile app. Because the mobile app is region-locked, you may need to go through a third party app like QooApp in order to install and play the game on your device.