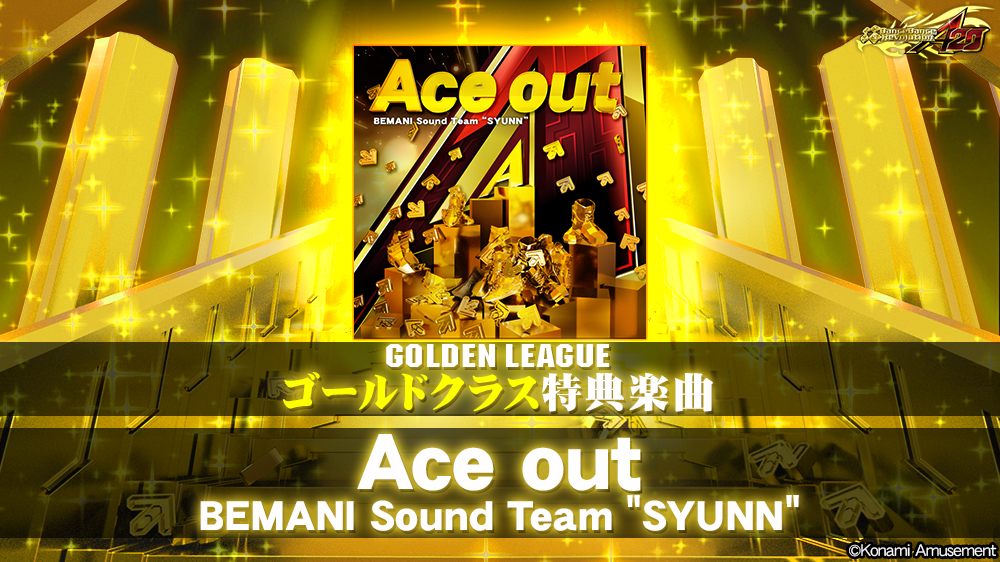 The 4th Golden League period has been announced and will take place between 7/25 @ 13:00 JST to 8/7 @ 18:00 JST. Players must accumulate as much EX points as possible to rank up or stay in Gold rank in order to receive rewards at the end of the period.
"Ace out" by BEMANI Sound Team "SYUNN" will be the newest Gold rank reward that players may receive at the end of the 4th Golden League period.
Rank rewards have also been adjusted to the following:
Bronze: 9th Dan
Silver: 9th and 10th Dan, Avenger, New Era
Gold: 9th, 10th, and Kaiden, Avenger, New Era, Give Me, Ace Out
The most anticipated legend license will be arriving to DDR A20. "BUTTERFLY (20th Anniversary Mix)" by BEMANI Sound Team "Sota F." will be available on 7/25 @ 10:00 JST.
"Break Time" will be introduced in between songs during Dan courses.