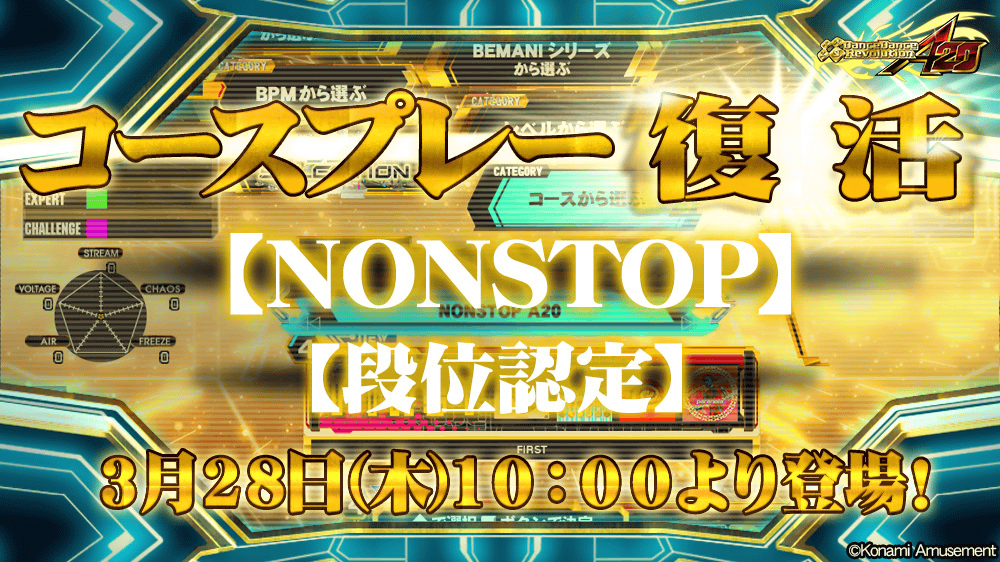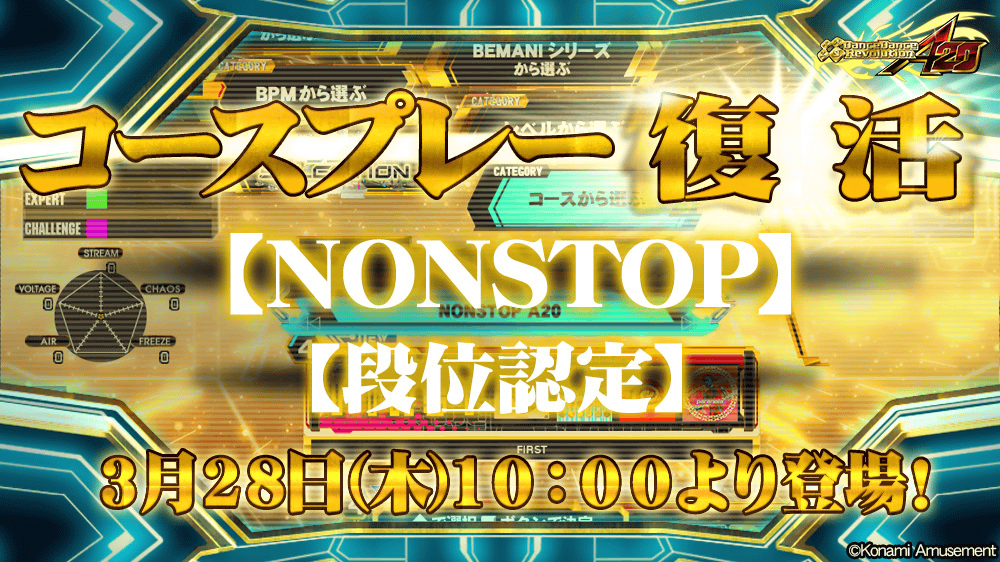 As of 3/28/2019 @ 10:00 JST, DDR A20 has added NONSTOP courses and "Dan ranking" courses, similar to CLASS mode in beatmania IIDX, to normal gameplay. They can be selected only on the 1st stage. Completion of a "Dan ranking" course will earn the player a rank that shows under their player profile upon login.
Five new songs have been added to the ひなビタ♪ genre folder for both DDR A20 and DDR A:
スイーツはとまらない♪ / 日向美ビタースイーツ♪
熱情のサパデアード / 日向美ビタースイーツ♪
革命パッショネイト / 日向美ビタースイーツ♪
ヒカリユリイカ / ここなつ
ベビーステップ / ここなつ
These songs come from their new album, "Sweet Smile Pajamas Party".
革命パッショネイト
スイーツはとまらない♪
熱情のサパデアード
ヒカリユリイカ
ベビーステップ