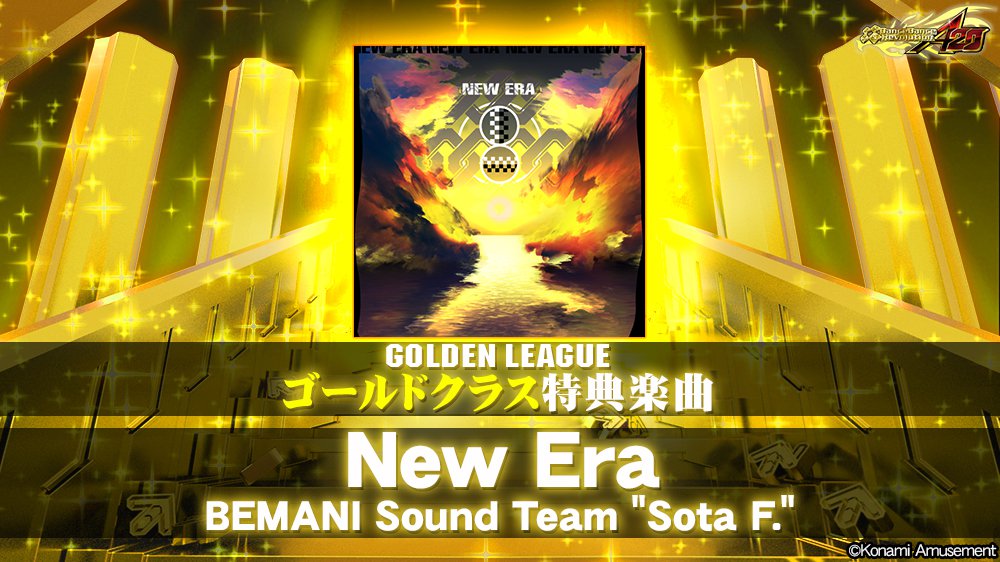 The 2nd Golden League event period has been announced and will be running from 5/30/2019 @ 13:00 JST to 6/12/2019 @ 18:00 JST.
Players who get promoted to Gold class as a result of the 2nd Golden League period will unlock the 皆伝 (Kaiden) course and a new song, "New Era" by BEMANI Sound Team "Sota F." They will be available after 6/12.
The third "Legendary License" to join the DDR A20 song list is "LONG TRAIN RUNNIN' (20th Anniversary Mix)" by Haruki Yamada (ATTIC INC.) with Bodhi Kenyon. Haruki Yamada is famous for his work in the Dynasty Warriors series, and Bodhi Kenyon is an American singer-songwriter living in Tokyo, Japan.