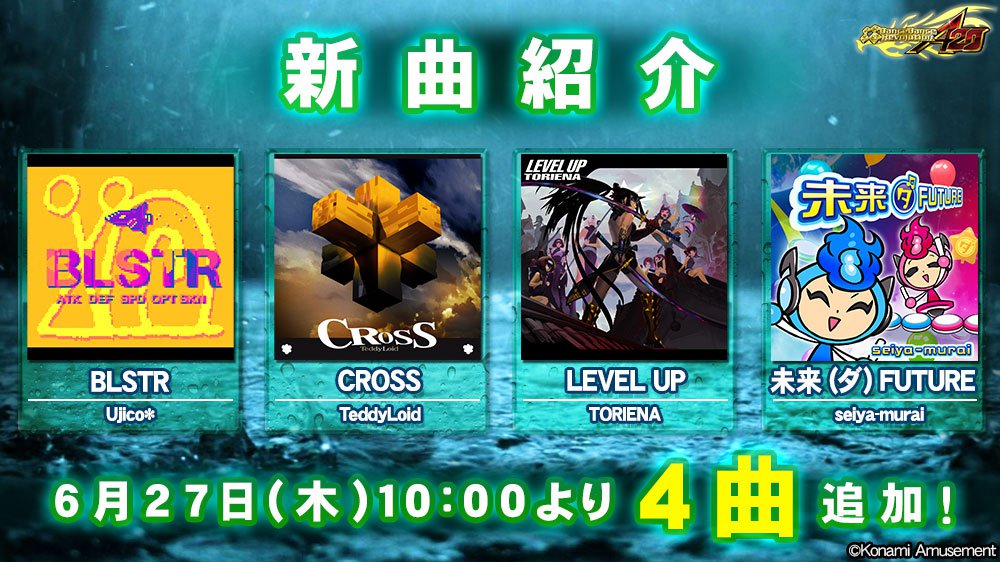 HUGE update coming to DDR A20 on 6/27! FOUR artists will be making their debut to the DDR master song list! One of which will be the next Golden League period reward for Gold Rank.
Four new songs, three artist debuts for DDR, one crossover from the now-defunct KONAMI arcade game, Future Tom Tom.
Haruki Yamada does it again with "SKY HIGH (20th Anniversary Mix)" joining the other "Legendary Licenses" with this track featuring Martin Leroux, a French-Filipino singer-songwriter based in Tokyo, Japan. The original song "SKY HIGH" by DJ MIKO first appeared in DDR Solo 2000 and reappeared in DDR EXTREME. The song is originally from the Dancemania X3 album.
The next Golden League period will run between 6/27 @ 13:00 and 7/10 @ 18:00 JST. "Give Me" by Relect will be the next Gold Rank reward by the end of the period. This will be Relect's debut song in DDR.