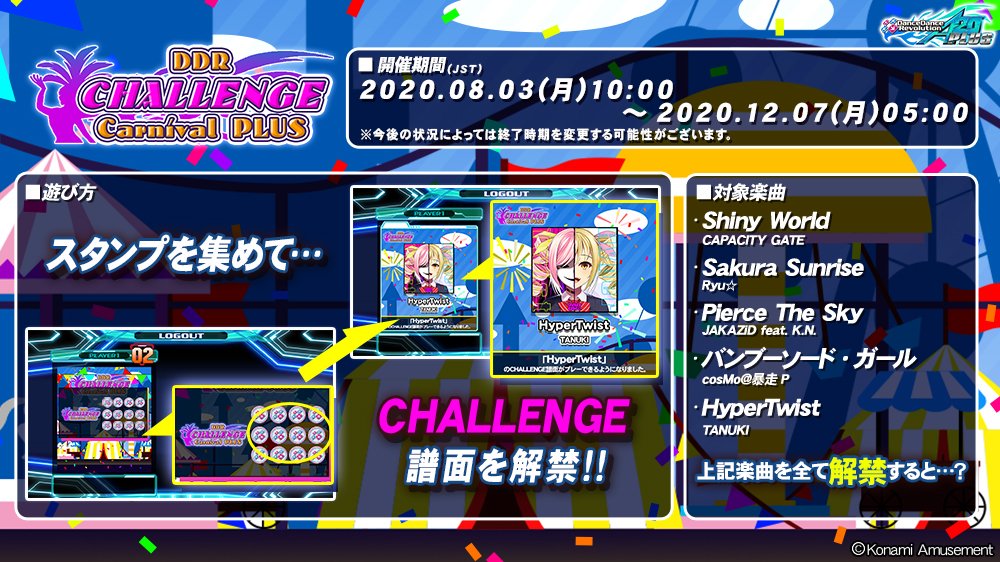 A new event, DDR CHALLENGE Carnival PLUS, similar to last year's DDR CHALLENGE Carnival, will begin on August 3, 2020 and run through December 7, 2020. Just like in the last event, players receive a stamp for each time they play DDR A20 PLUS. Collect stamps to unlock CHALLENGE charts to the following songs:
「Shiny World / CAPACITY GATE」
「Sakura Sunrise / Ryu☆」
「Pierce The Sky / JAKAZiD feat. K.N.」
「バンブーソード・ガール / cosMo@暴走P」
「HyperTwist / TANUKI」
This update will be available for all versions of DDR A20 PLUS.