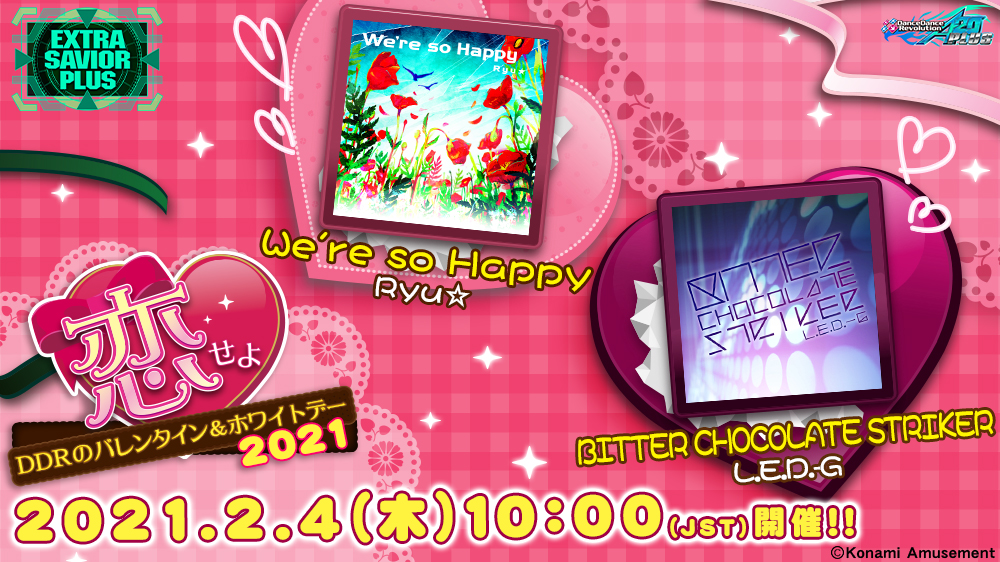 Two new songs have been crossed over into DDR A20 PLUS to celebrate Valentine's Day and White Day 2021. They can be unlocked in EXTRA SAVIOR PLUS during EXTRA STAGE.
「BITTER CHOCOLATE STRIKER / L.E.D.-G」
「We're so Happy / Ryu☆」
They are available to play on February 4, 2021 for all versions and regions of DDR A20 PLUS.