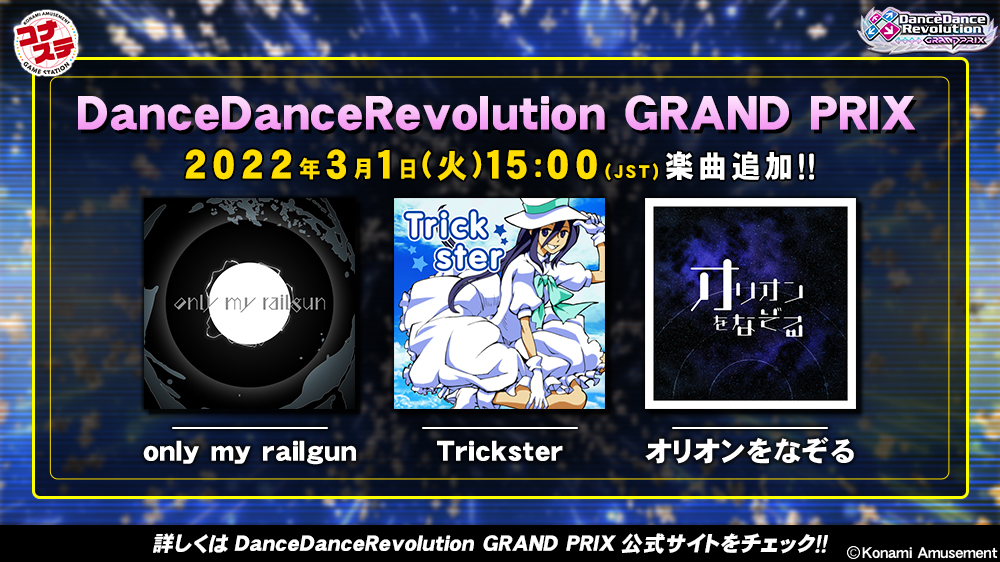 DDR GRAND PRIX is adding three new songs, a couple of which are familiar licenses from previous versions of DDR to the March 1st update:
「only my railgun」
「Trickster」
「オリオンをなぞる」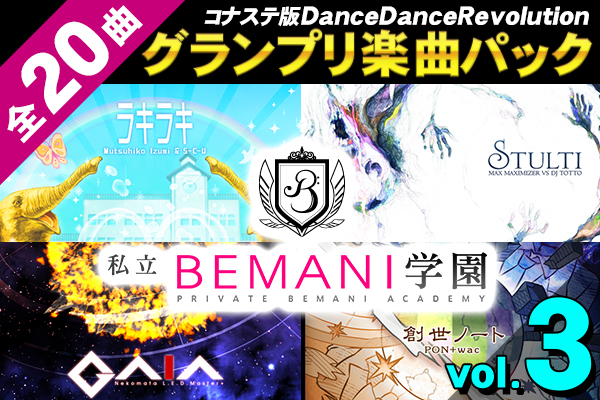 A new music pack, vol.3 is available for purchase here. Buying a music pack will allow you to play the included songs in free play mode in DDR GRAND PRIX.
The list of included songs can be found here.