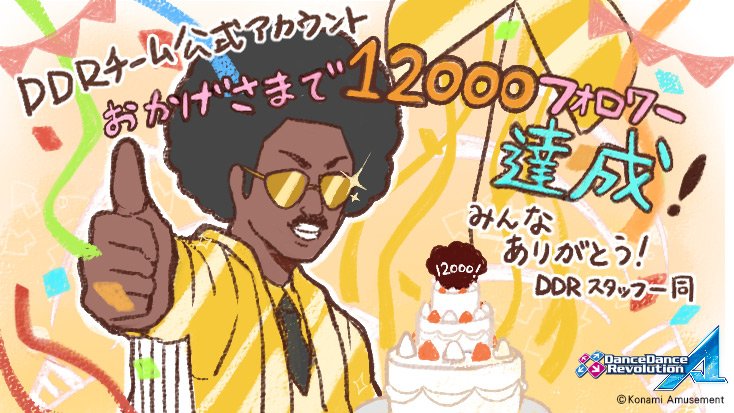 The official KONAMI DDR Twitter account, @DDR_573, has reached their goal milestone of 12,000 followers! Which means, as revealed in a previous tweet, that not just one, but TWO "popular" songs will be brought into DDR A:
DDR MEGAMIX/DDR – from pop'n music
Love♡Shine わんだふるmix/ARM (IOSYS) feat. 一ノ瀬月琉 (monotone) – from SOUND VOLTEX
Congratulations!
【12000フォロワー達成!】
たくさんのフォロー&RTありがとうございます!
みんなのおかげで12000フォロワー達成です!なお8/31(金)まではご応募まだまだ可能です!
特典の発送や、楽曲の収録、楽しみにしていてくださいね!#DDR #DDRA pic.twitter.com/ecUD2PVIHN

— DDRチーム【公式】 (@DDR_573) August 8, 2018
【 フォロワー12000達成時の楽曲発表! 】#DDR チーム公式アカウント( @DDR_573 )をフォローしてね!

フォロワー12000達成で収録するよ!

pop'n musicから
DDR MEGAMIX/DDR

SOUND VOLTEXから
Love♡Shine わんだふるmix/ARM (IOSYS) feat. 一ノ瀬月琉 (monotone)

お待ちしております!#DDRA https://t.co/7VcHVtclmZ

— DDRチーム【公式】 (@DDR_573) August 3, 2018