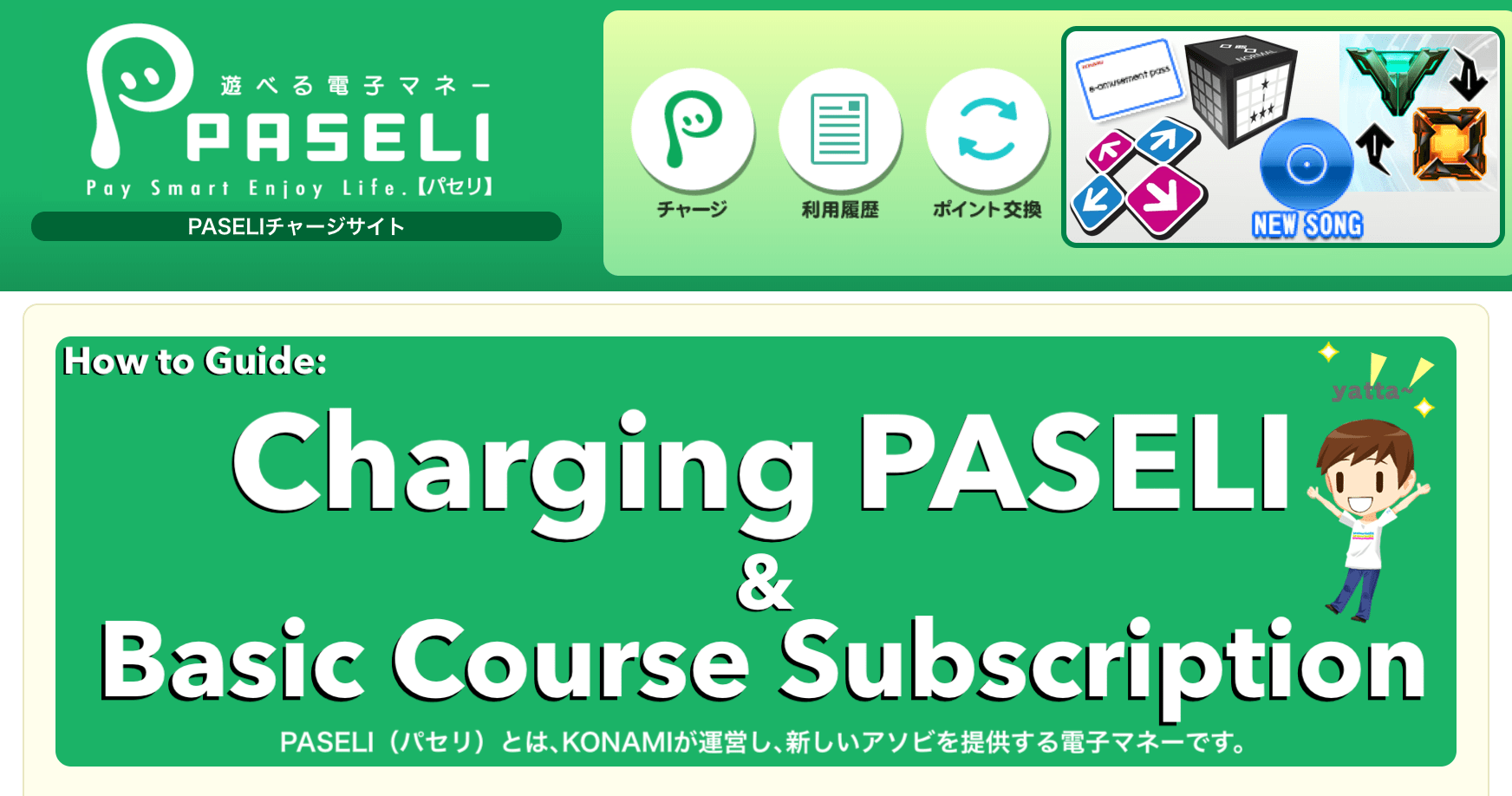 e-amusement How to: Charging PASELI and Basic Course Subscription
Ever wondered how some players in the arcade got access to certain features, or how to get started with beatmania IIDX INFINITAS or SDVX 3 CLOUD at home? You'll need PASELI for that.

Launched in 2010, Konami's digital e-money currency, PASELI (パセリ) stands for Pay Smart Enjoy Life, and by using it, you can indeed enjoy your BEMANI gaming experience even more.

If you play games at ROUND1 or Dave & Buster's locations, or most other arcades outside Japan, you won't be able to pay for your games with PASELI, but you will be able to subscribe to the Basic Course to further your gaming experience. More on that later.

Before you continue, make sure you've signed up for a Japanese KONAMI ID (e-amusement account. If you haven't, follow our English guide here!

Charging PASELI online can be done with 3 methods: a credit card (most cards are accepted), a PASELI Prepaid Card (rare even in Japan) or, what most people used prior to 2019, a BitCash (or WebMoney) Prepaid card.
Read the full guide at bemanistyle.