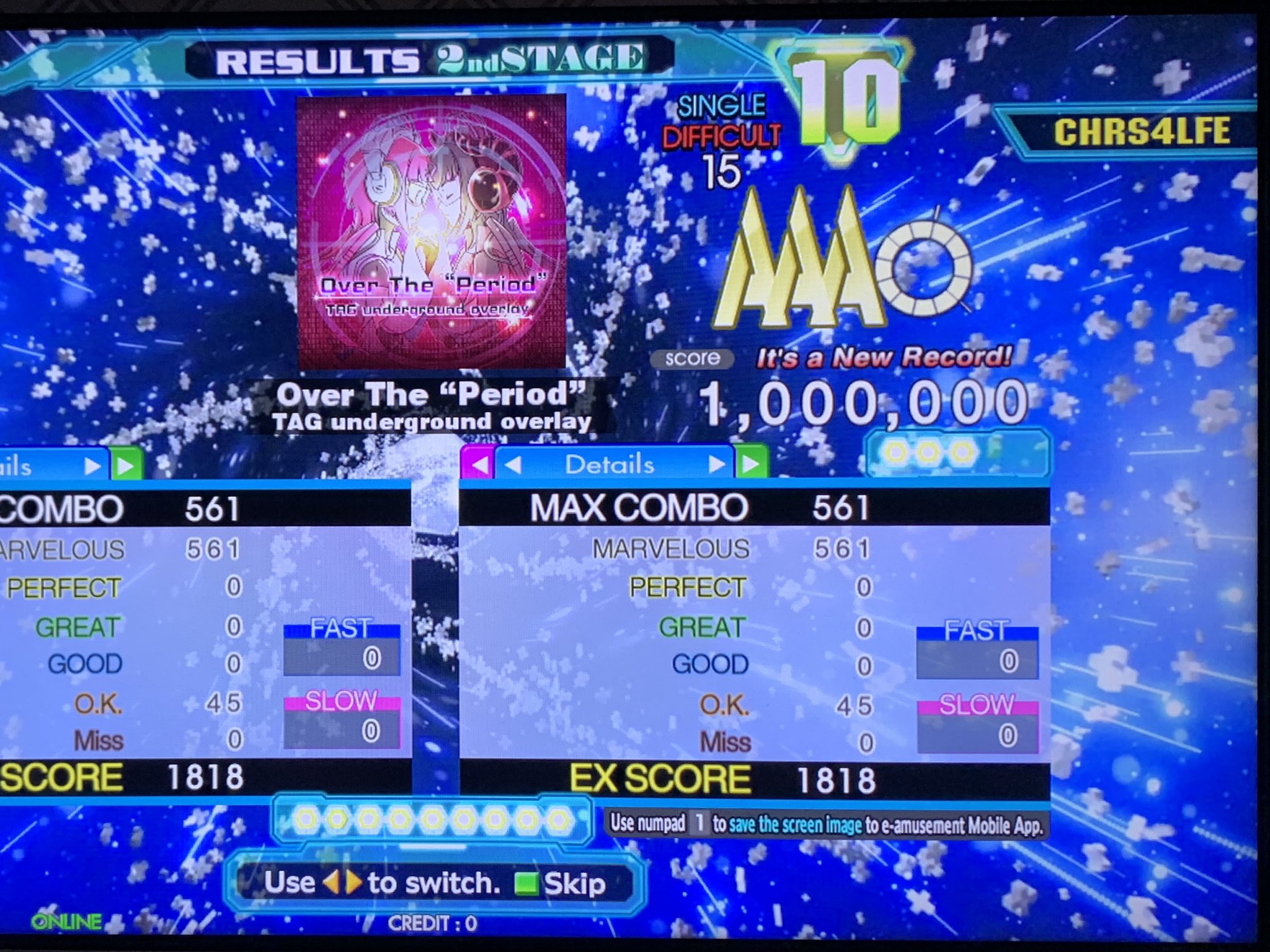 iamchris4life (CHRS4LFE) makes history yet again by being the first player to Marvelous Full Combo every Level 15 song in DDR A20 PLUS! Chris had been clearing the path towards the folder MFC after taking down some of the toughest songs in the difficulty like JOMANDA, NGO, ACE FOR ACES, and ENDYMION (DSP), making Over The "Period" (DSP) the final song to accomplish this feat.
Chris posted on July 28, 2021 @ 1:12AM EDT the screenshots of the Over The "Period" (DSP) Marvelous Full Combo and the MFC lamp for the Level 15 folder.
iamchris4life (CHRS4LFE) is the champion of the DanceDanceRevolution 6th (2017) and 9th (2020) KONAMI Arcade Championship.
Check out the video of Chris's MFC on Over The "Period" (DSP) below.