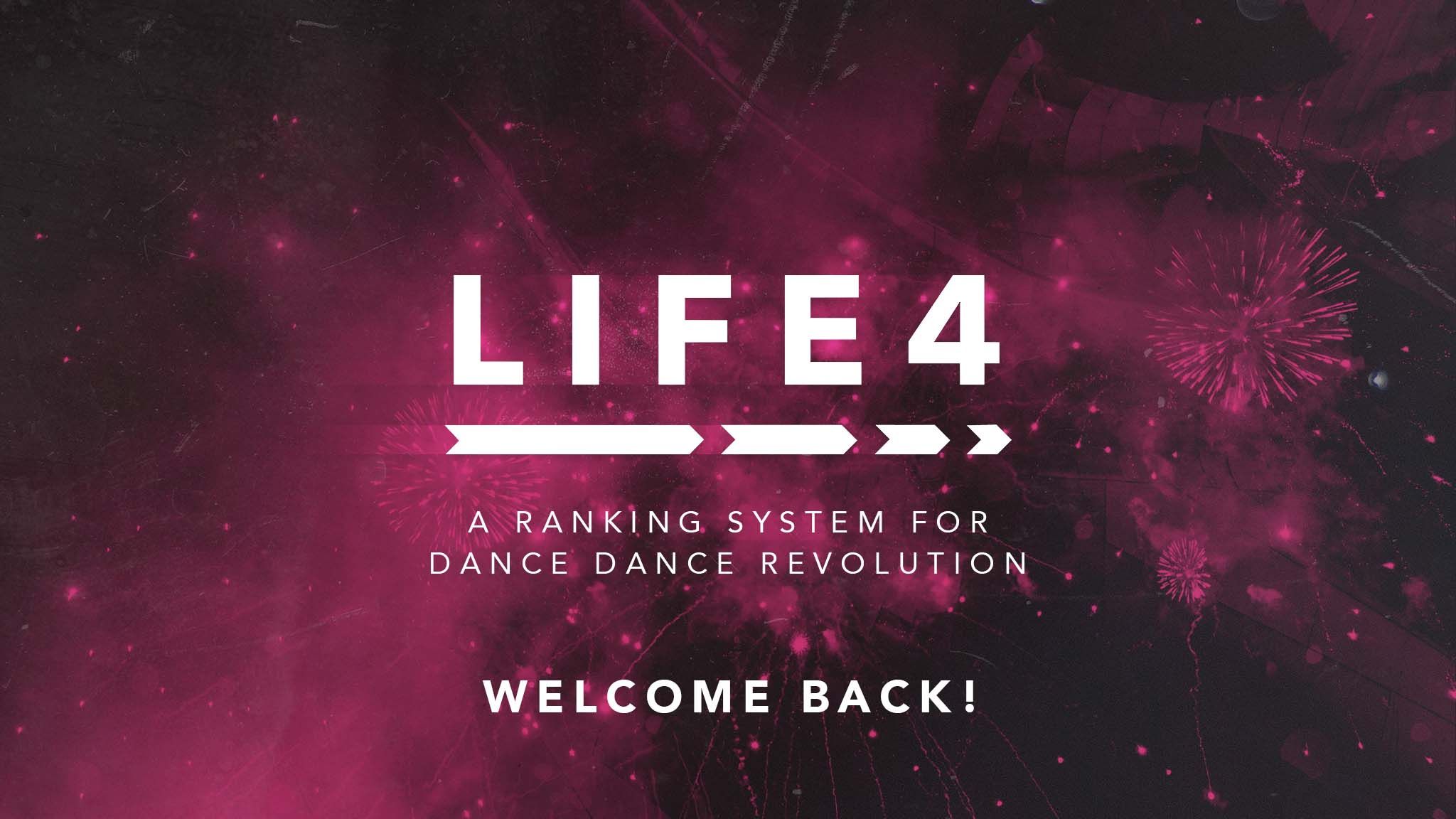 Due to the pandemic, LIFE4 was put on pause as access to DDR was gone or very restricted. Now that arcades have opened back up again and people are getting vaccinated, LIFE4 is back again!
If you have ever wanted to improve in DDR in a more structured way and get a more visual representation of your skill level, LIFE4 is a marvelous tool for you to up your game.
The new patch 4.0 brings us a reworked ranking system with new tiers, ranks, trials, and best of all, player profiles!
For more information about LIFE4, visit the website here: https://www.life4ddr.com/
LIFE4 IS A GOAL-ORIENTED PROGRESSION SYSTEM DESIGNED TO MEASURE AND PUSH YOUR COMPREHENSIVE DDR ABILITY.

It is not a direct competition with anyone else, but a way for you to challenge yourself to strengthen your all-around skillset.

LIFE4DDR.com