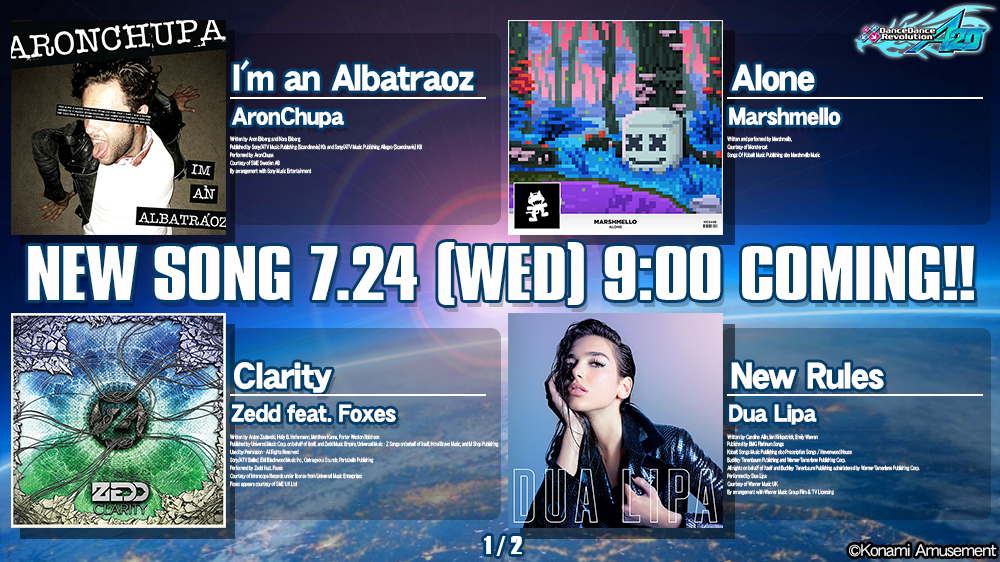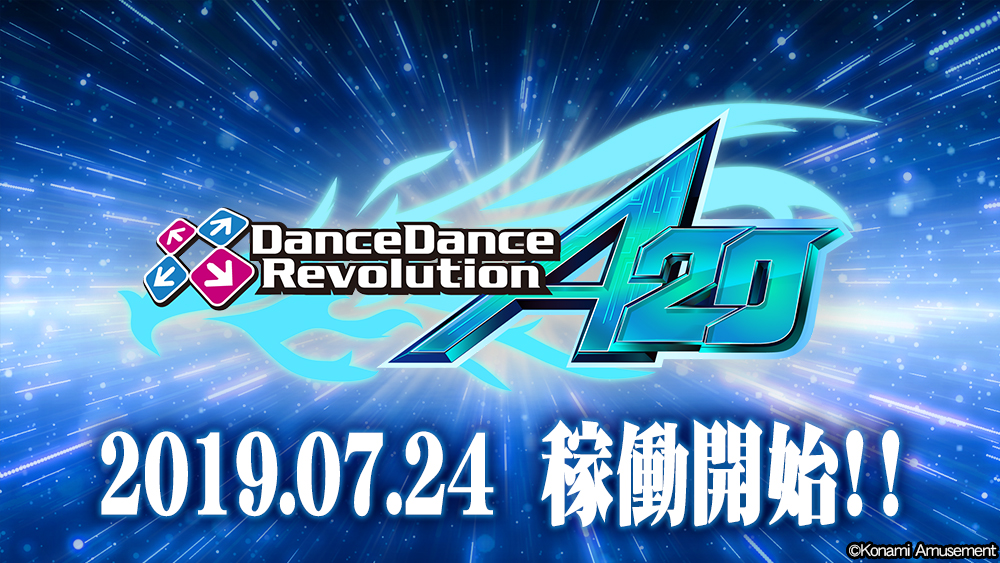 A slew of Western licenses will arrive with the DanceDanceRevolution A20 update on 7/24!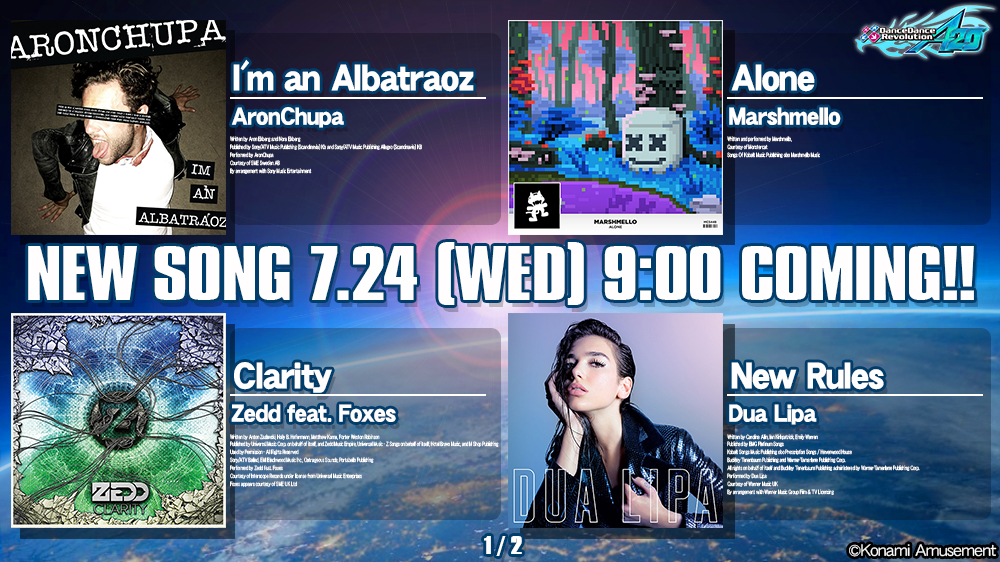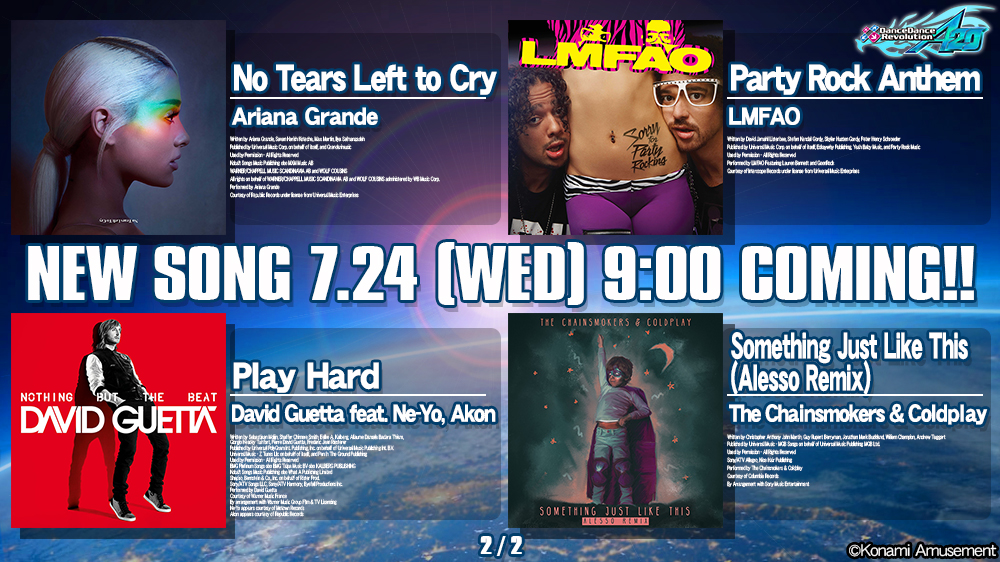 「I'm an Albatraoz / AronChupa」
「Alone / Marshmello」
「Clarity / Zedd feat. Foxes」
「New Rules / Dua Lipa」
「No Tears Left to Cry / Ariana Grande」
「Party Rock Anthem / LMFAO」
「Play Hard / David Guetta feat. Ne-Yo, Akon」
「Something Just Like This (Alesso Remix) / The Chainsmokers & Coldplay」
The DDR X3 vs 2ndMIX Dancemania remix licenses will be re-added to the game for Japan, Asia, and Indonesia region codes.
「KEEP ON MOVIN' (Y&Co. DJ BOSS remix) / N.M.R」
「PUT YOUR FAITH IN ME (DA's Twinkly Disco Remix) / UZI-LAY」
「TRIP MACHINE (xac nanoglide mix) / DE-SIRE 」
「BRILLIANT 2U (AKBK MIX) / NAOKI」
「PARANOiA (kskst mix) / 180」
New EXTRA EXCLUSIVE song "Splash Gold" by BEMANI Sound Team "TAG underground" will be added on 7/25 @ 10:00 JST.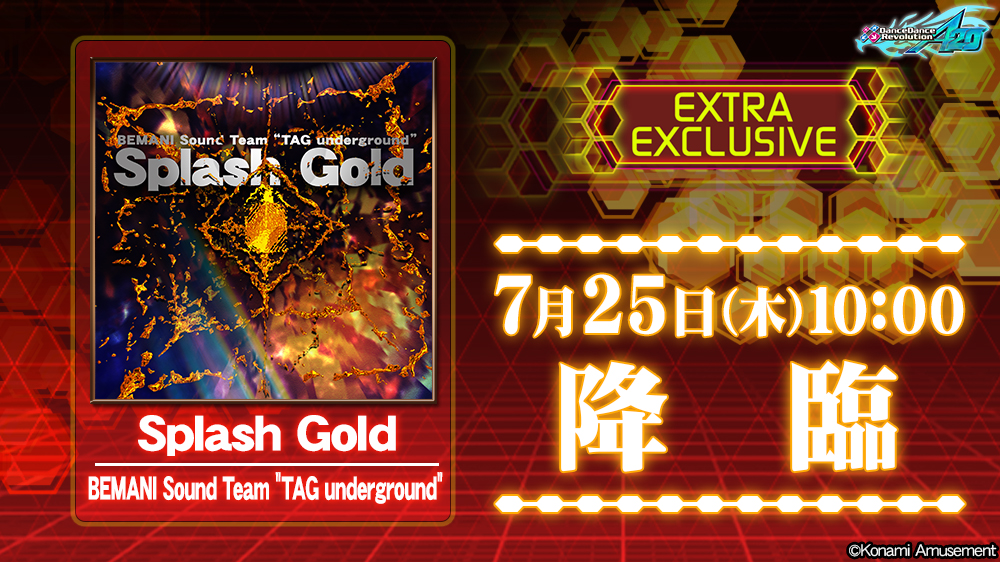 Other updates to the game include language text being select-able in game from Japanese, English, and Korean. Also darkness filter (DARKER, DARKEST) will appear to be darker than before.