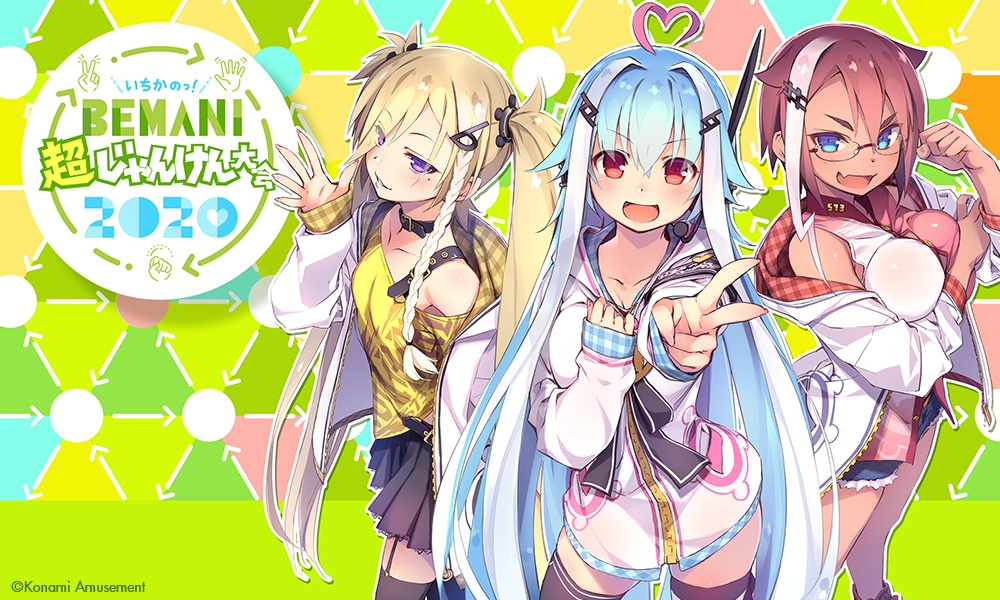 KONAMI's favorite (only) V-Tuber and BEMANI ambassador, ICHIKA, is back along with a couple of new friends, MOMO and MIYA, bringing you another all-BEMANI event! This event will be entirely web-based on the e-amusement website, so anyone can participate from the comfort and safety of their own home during quarantine. Starting on May 7th, you may enter a Rock-Paper-Scissors tournament to unlock some special limited-time goodies, such as e-amusement app photo frames, and new songs crossed over from other BEMANI games to your favorite game! Play a game of Rock-Paper-Scissors with ICHIKA and her friends to earn stamps each day. 5x points for winning, 2x points for a draw, and 1x point for losing.
You can now play up to 3 times a day for more chances to earn stamps! It can be played during the following times in JST:
First:10:00~15:00
Second:15:00~20:00
Third:20:00~10:00
Song unlocks will be available on 6/15 @ 10:00 JST. The unlock event will last until 8/31 @ 23:59 JST.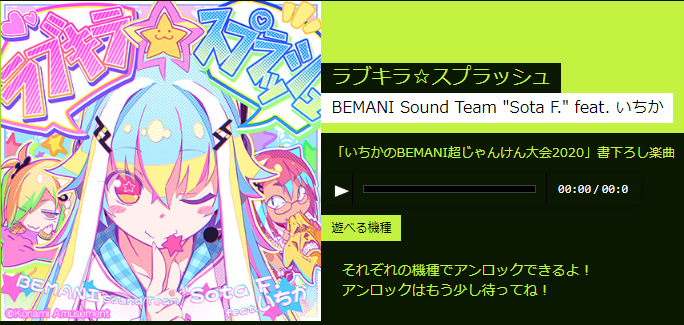 The landing page for the event has been launched and can be found HERE.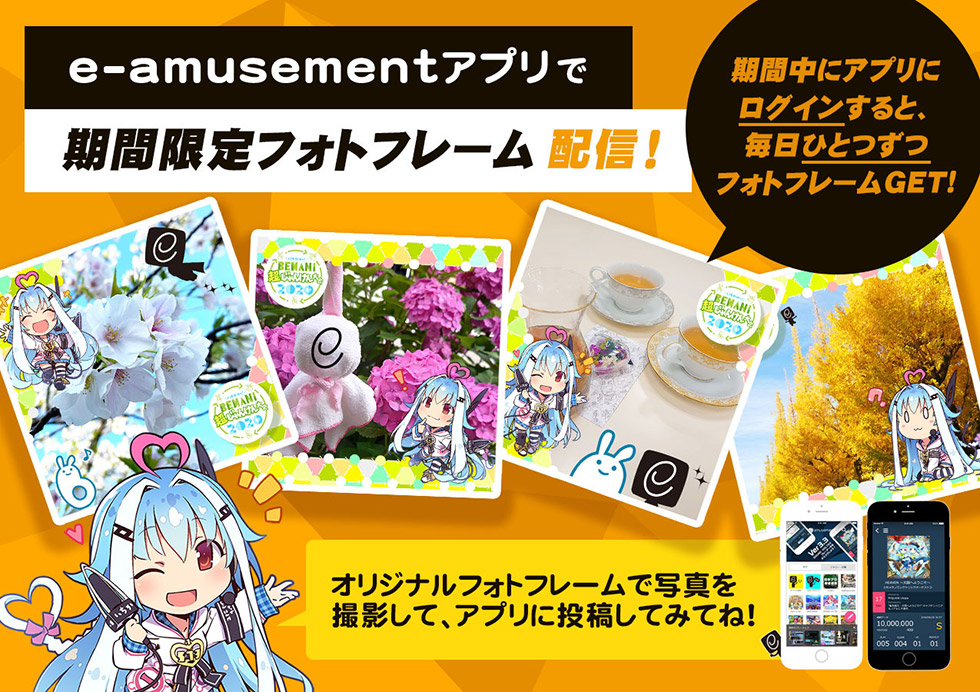 The e-amusement app is available for Android and iOS. Depending on your region, you may need to register a Japan region account, or if you are an Android user, use QooApp to install the app.