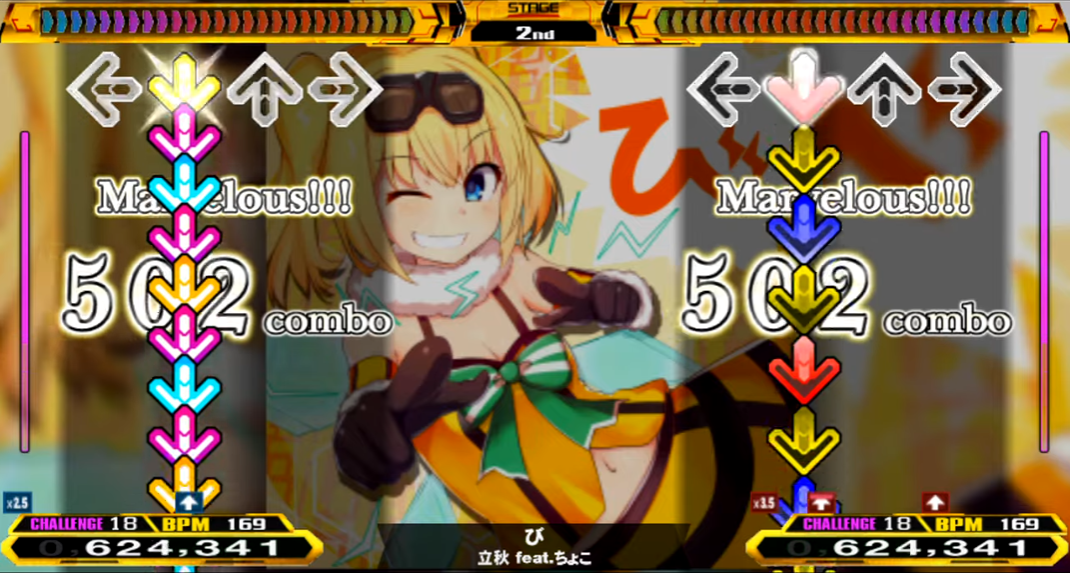 After you go through the first page of stamps, it turns out that there's a secret second page of stamps that unlocks more CHALLENGE charts! The following songs gained a new CHALLENGE chart:
Click the song names to view the Single CHALLENGE charts.
You must have these songs already unlocked to get the charts for these songs. ΩVERSOUL, Firestorm, and Lachryma《Re:Queen'M》are unlocked through the FLOOR INFECTION event with SOUND VOLTEX. び is unlocked through the Ichika Rock-Paper-Scissors stamp event.