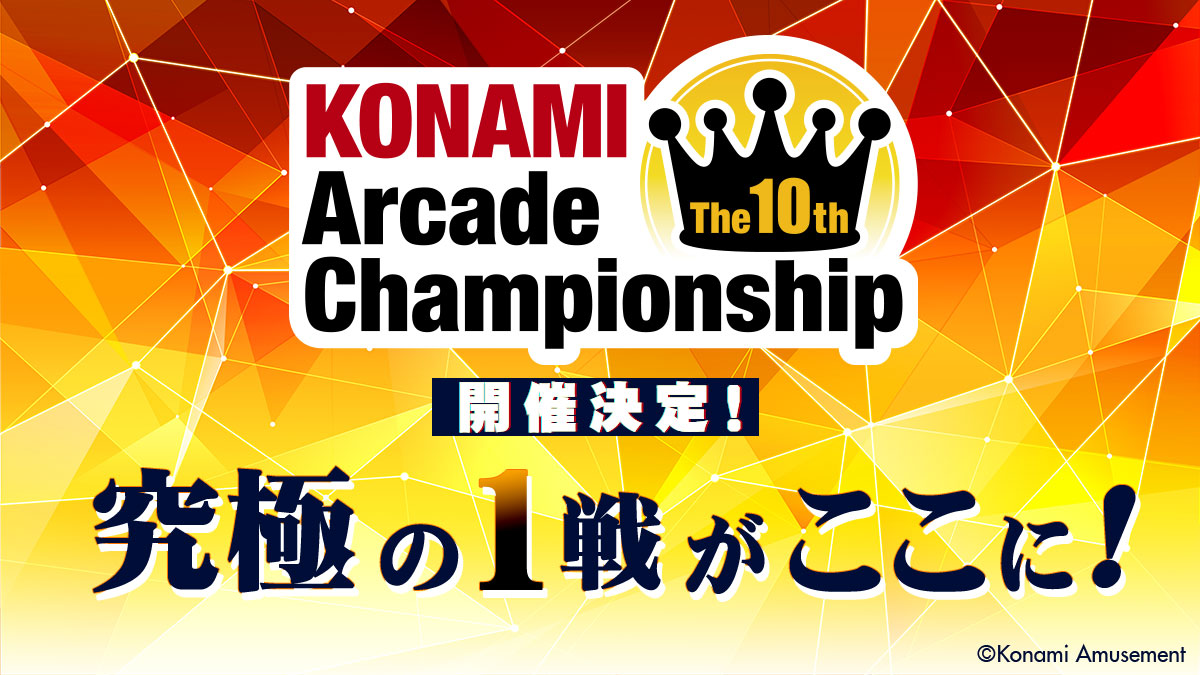 KONAMI has announced the 10th KONAMI Arcade Championship. Entries will open up on December 23, 2020, and the qualifying round will start on the same day. The finals, depending on the game titles, will be held at KONAMI's Ginza esports Studio on March 6th, 7th, 13th, and 14th, 2021. There will not be any spectators at the event.
Please note that The 10th KAC will only be open to residents of Japan.
Games that will be featured at the 10th KONAMI Arcade Championship:
beatmania IIDX 28 BISTRO VER
DanceDanceRevolution A20 PLUS
DANCERUSH STARDOM
GITADORA NEX + AGE GuitarFreaks & DrumMania
jubeat festo
pop'n music elucidation Riddles
SOUND VOLTEX VIVID WAVE
Nostalgia Op.3
Mahjong Fight Club Gale
Mahjong Fight Club Sp
BASEBALL COLLECTION
Eldora Crown Guren Champion
Quiz Magic Academy time of TeruNozomi
Bombergirl
A 10th KAC special opening live stream will be held on December 23rd. Link and video are available below.