East Japan #8thKAC #DDR Semifinal bracket.
NICE. pic.twitter.com/e6UR60par1

— bemanistyle (@bemanistyle) January 12, 2019
After a hard fought battle through a cumulative EX versus style bracket, O4MA. came out on top against UN-LIM in the East Japan Area Finals in their final match between Over The "Period" (UN-LIM's pick) and PARANOiA Revolution (O4MA.'s pick). While UN-LIM was able to take PARANOiA Revolution against O4MA. by 10 EX, the difference made by Over The "Period" gave O4MA. the advantage. O4MA. will advance to the DDR A 8th KAC Grand Finals at JAEPO!
【掴め!平成最後の栄冠を。】DanceDanceRevolutionの東エリア大会より、決勝大会出場者が確定しました。O4MA.選手です!おめでとうございます! #KAC https://t.co/O2GR4xeRQU pic.twitter.com/VLn1xiAwko

— KONAMI KACスタッフ (@konami_kac) January 13, 2019
Additionally, there will be a big announcement at the West Japan Area Finals.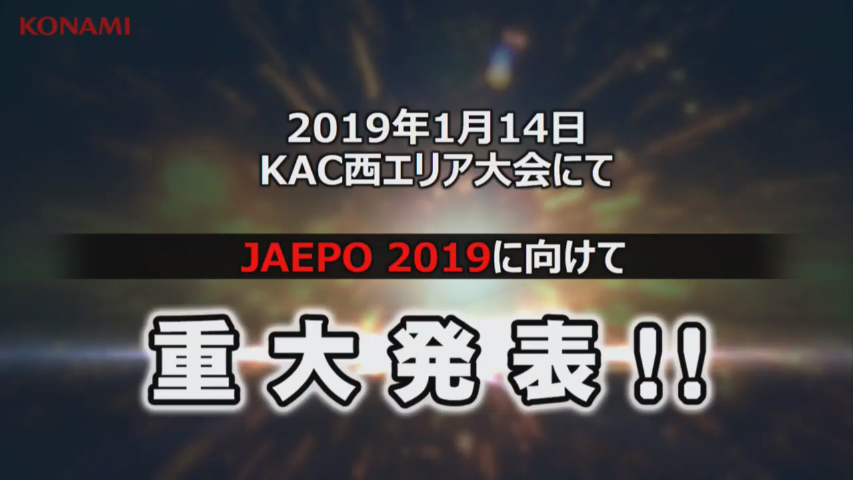 Watch the East Japan area finals below!