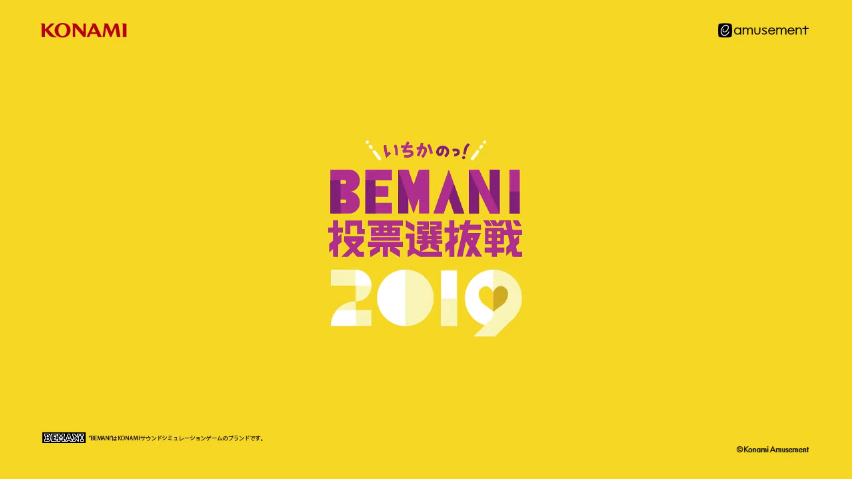 The latest BEMANI生放送 featuring Yuki Nakashima, DOLCE., and Vtuber "Ichika" went over a bunch of new events and content coming to all BEMANI games including DDR A20. Watch the latest broadcast to see all the details unfold.
The new いちかのBEMANI投票選抜戦2019 event is a BEMANI crossover event that will run from 9/12/2019 to 10/14/2019.
By playing one of the participating BEMANI games, players will receive voting tickets and unlock new songs. The voting tickets may be used towards voting for your favorite game. Each game that has a voting threshold that when reached, a new reward is achieved.
For DDR A20:
100,000 votes: Halloween crossover event
250,000 votes: New CHALLENGE charts for existing songs
500,000 votes: A DDR POLICY BREAK event (DDR and SDVX songs crossing over)
1,000,000 votes: Working on bringing back EDIT mode
Every game has its own song that will be crossed over into other games through unlocking them from the event.
For this event, DDR A20 starts with [ 最小三倍完全数 ] by DJ TECHNORCH.
Vote for the games by visiting this page. Play any participating BEMANI game to receive 10 voting tickets. You receive an additional 20 tickets if it is your first play of that game for the day. 100 voting tickets into a particular game will unlock the base song for that game across all games.
All songs part of the いちかのBEMANI投票選抜戦2019 event:
最小三倍完全数 – DJ TECHNORCH
Afterimage d'automne – BEMANI Sound Team "猫叉劇団"
BLACK JACKAL – Akira Complex
Six String Proof – BEMANI Sound Team "Yvya × Mutsuhiko Izumi"
toy boxer – BEMANI Sound Team "S-C-U & SYUNN"
Trill auf G – BEMANI Sound Team "dj TAKA"
voltississimo – BEMANI Sound Team "PHQUASE"
おーまい!らぶりー!すうぃーてぃ!だーりん!- BEMANI Sound Team "PON" feat.NU-KO
ミッドナイト☆WAR – いちか
---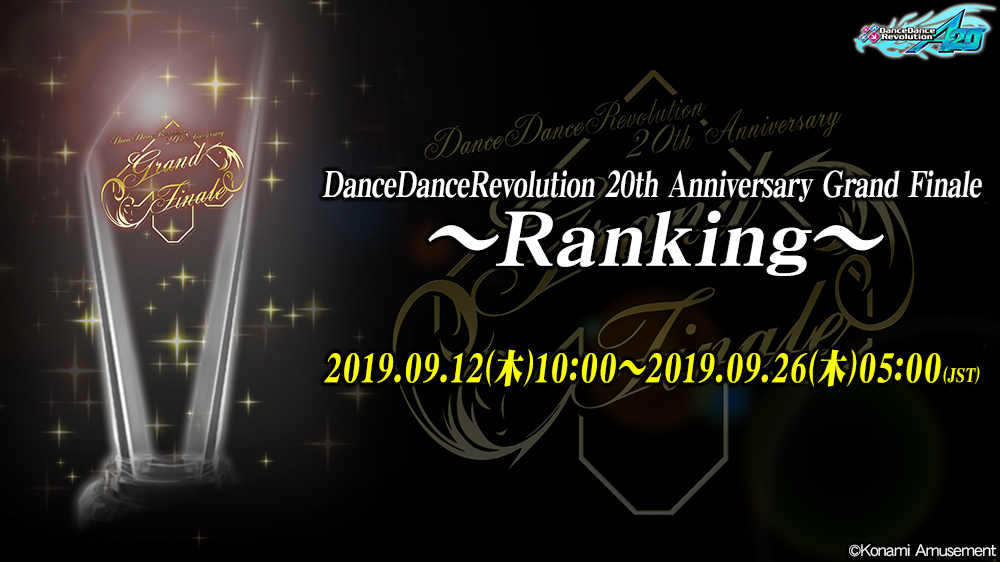 A special Ranking event for the DDR A20 20th Anniversary Grand Finale will run from 9/12/2019 @ 10:00 JST to 9/26/2019 @ 05:00 JST. By playing the DDR 20th Anniversary songs, players will have their scores for those songs recorded and ranked by EX score.
---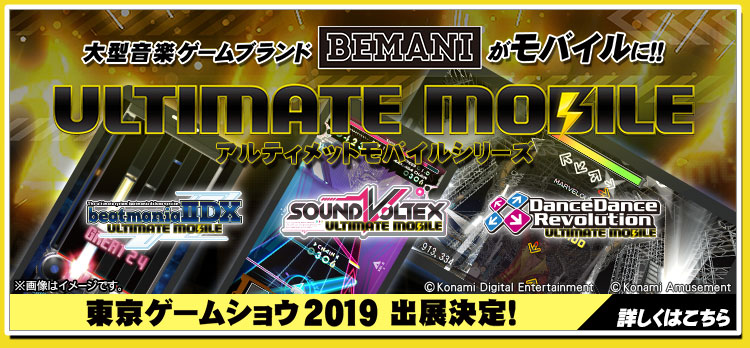 The ULTIMATE MOBILE series will be featured at Tokyo Game Show this week. The games will be playable and presented on stage for demonstration. New songs for DDR ULTIMATE MOBILE were teased on the BEMANI live stream.