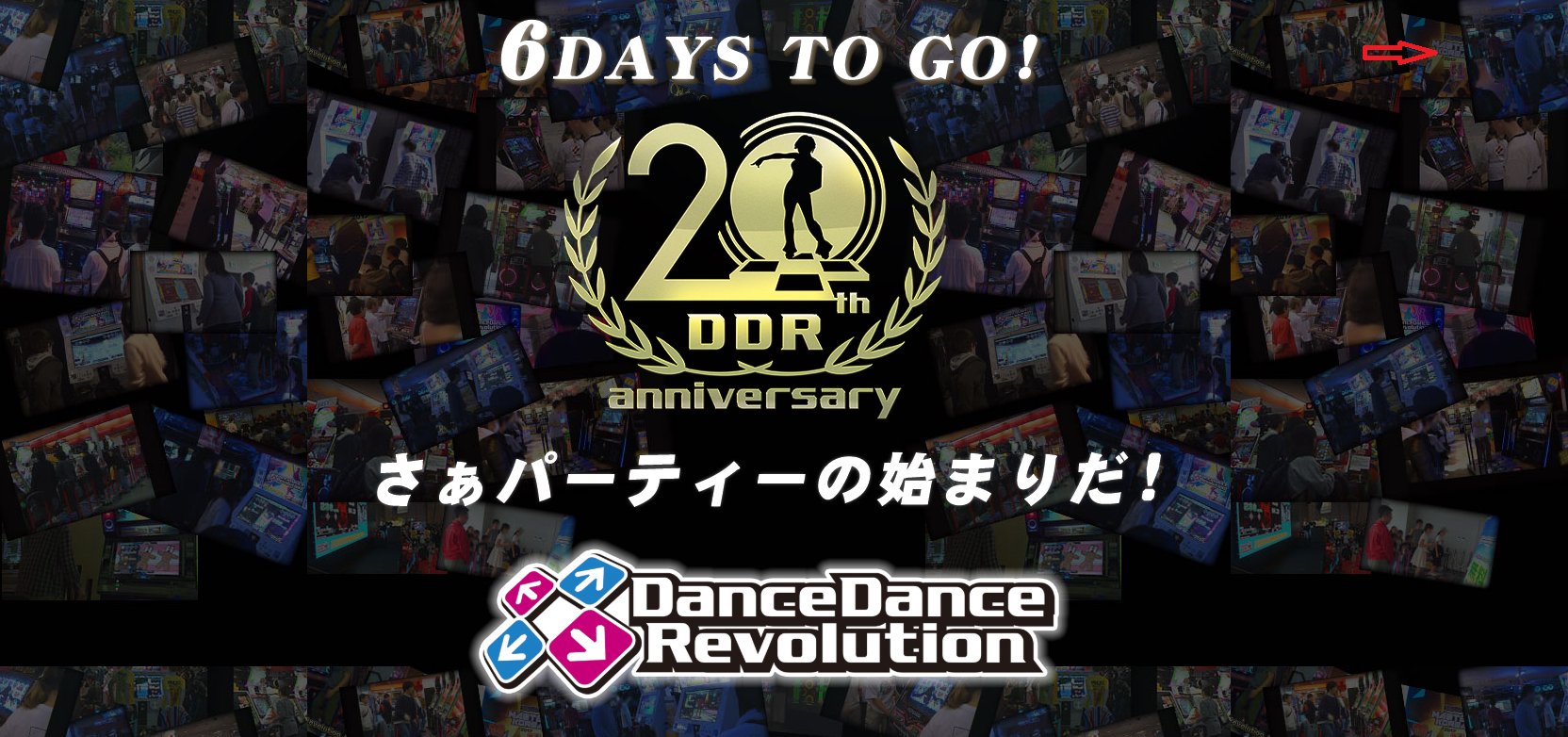 KONAMI's DDR Twitter account @DDR_573 just dropped a juicy teaser relating to DanceDanceRevolution's 20th anniversary. The exact date of the very first arcade release is unknown except that it was shipped in September 1998, though this countdown suggests that the date may have been September 26th.
The link provided leads to a landing page with a daily countdown and the background showing photos in years past of different versions of DDR being played.
While we can all speculate on what this tweet means, we will find out in 6 days.
6 DAYS TO GO!DDR20周年COUNT DOWNが始まりました! #DDR #DDR20th https://t.co/HaZSPRyLv9 pic.twitter.com/WigmelD1nq

— DDRチーム【公式】 (@DDR_573) September 20, 2018