On this morning's BEnama livestream, KONAMI has announced the start of the 7th KAC. Qualifiers for all games begin tomorrow, 11/30.
本日11/29(水)20:00~ 「The 7th KONAMI Arcade Championship 特別番組」放送!!
いよいよ開催目前!
昨年の大会を振り返りつつ、今年の大会の見どころを紹介!! #7thKAChttps://t.co/al6tV0e1lc

— KONAMI KACスタッフ (@konami_kac) November 29, 2017
Watch the full livestream VOD here (DDR section begins around 20:12):
For DanceDanceRevolution, one person from USA, Korea, Asia, and a few Japan regional finalists, plus the defending champion, CHRS4LFE, will advance to the finals. So far, Group A of the qualifier is known to be POSSESSION, RISING FIRE HAWK, and a brand new song that will be used across all games, Be a Hero! by Yuki Nakashima.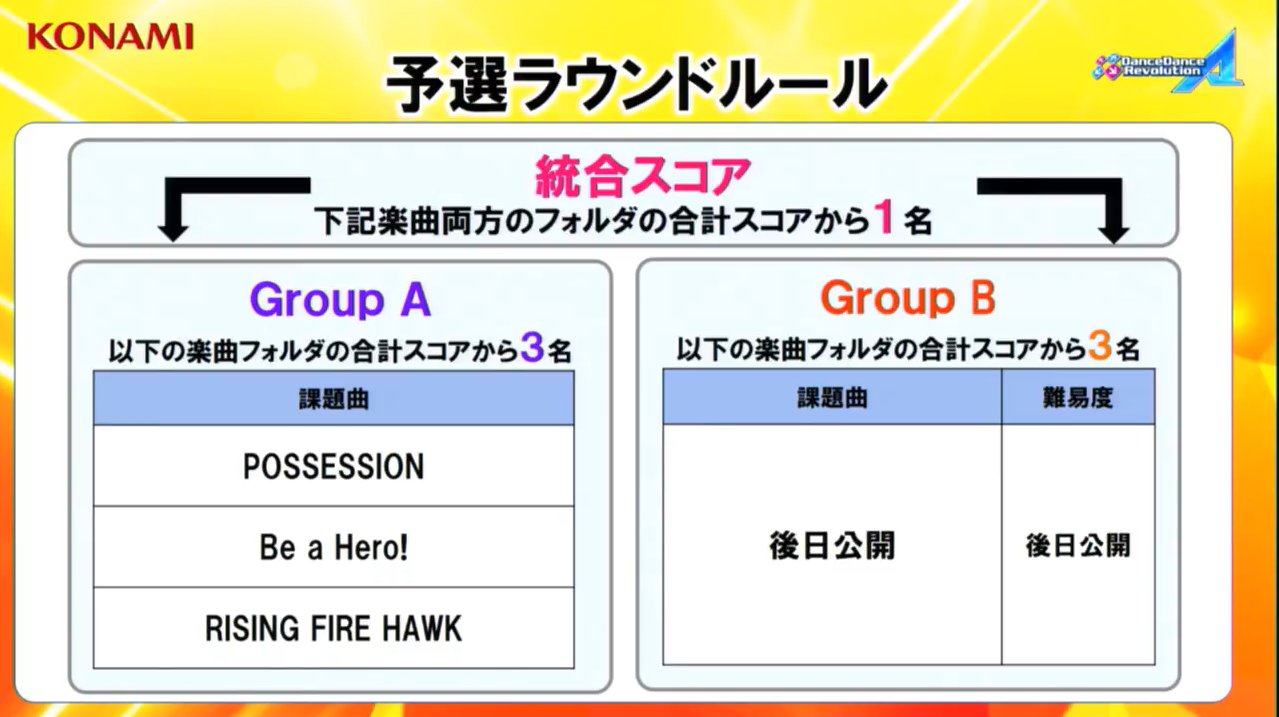 Japan region will have two regional preliminaries and a "Last Boss" Champion fights.
#7thKAC will have 2 separate regional preliminaries in Japan, plus "Last Boss" Champion fights#BE生 pic.twitter.com/nt2okvD3qq

— bemanistyle (@bemanistyle) November 29, 2017
An "Enjoy Entry" will be available for those who want to play the new song, but aren't looking to get into the finals.