The top 10 qualifying participants for East Japan and West Japan in the Foot God division of the DDR ROUND1 頂上決戦 2019 preliminary rounds have been finalized! All qualified players move on to the final stage at ROUND1千日前店 on December 7, 2019.
The Performance Contest (Freestyle) division results will be posted pending judge scoring.
More information about the event can be found here and here.
Dance Dance Revolution ROUND1 頂上決戦 2019

予選結果 最終発表!
各ブロック上位10名を発表します!
予選突破を勝ち取った皆様、おめでとうございます!

この後予選突破プレイヤーの方々へ、大会出場意思確認をさせて頂きます。#DDR頂上決戦 pic.twitter.com/8J9TQKEoA4

— ラウンドワン アミューズメント (@round1_am) November 18, 2019
West Japan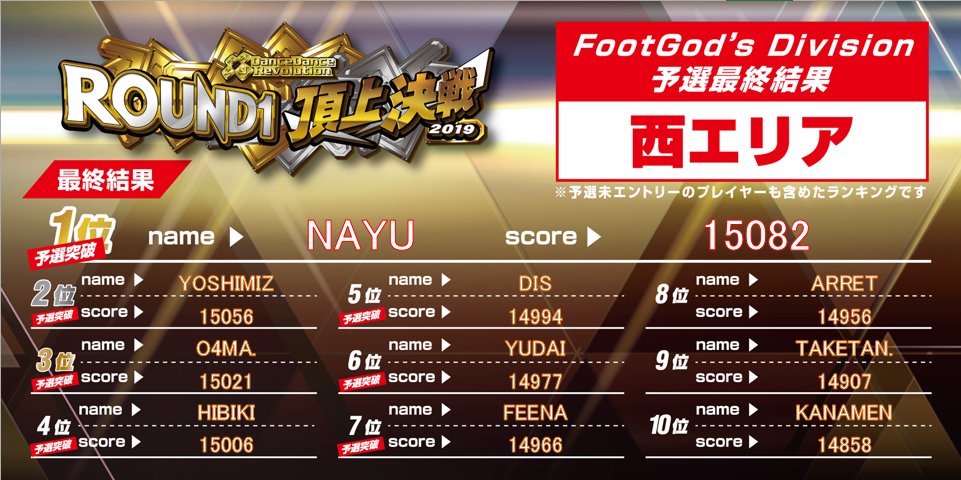 East Japan