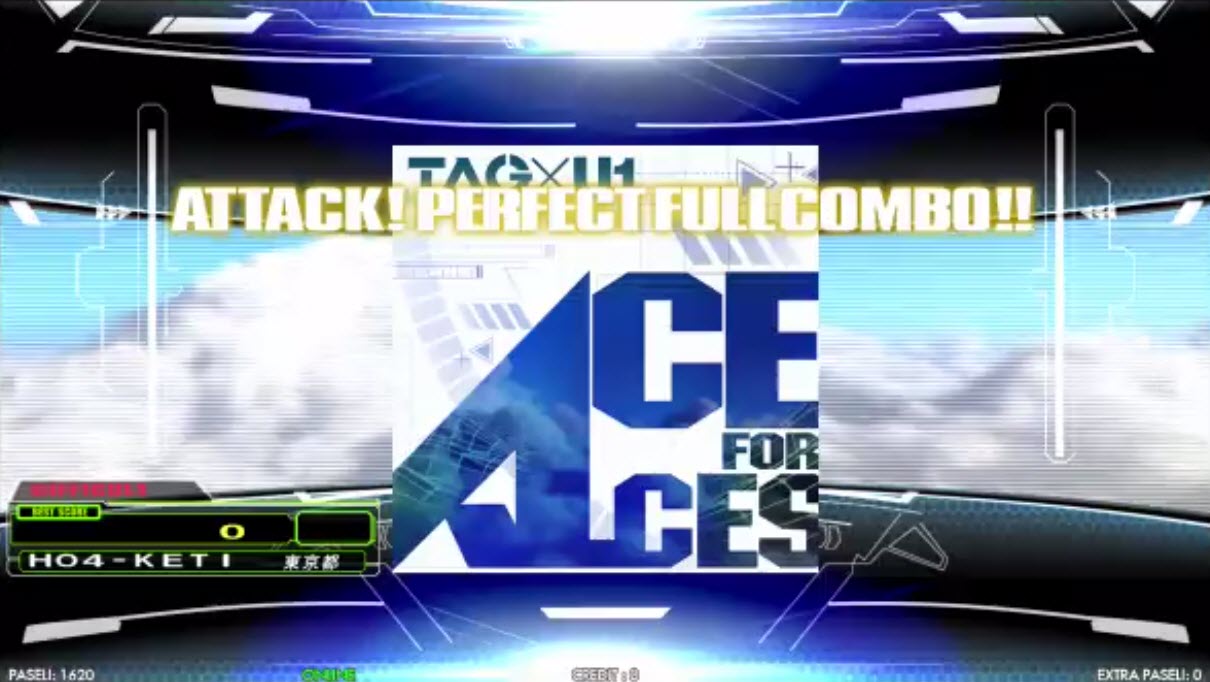 Not even a day after the big reveal of the new EXTRA EXCLUSIVE song, ENDYMION, the Singles Expert chart has been cleared. HO4_KETI became the first player to ever clear the new EXTRA EXCLUSIVE track.
https://www.youtube.com/watch?v=25_U211Pdgg
…but that's not the end of it.
After Jeff Lloyd (@fungah_) cleared ENDYMION Expert, he noticed a familiar flashing text that said "TRY ENCORE EXTRA STAGE".
Suddenly he is thrown into the next song, titled ACE FOR ACES by TAGxU1! Similar to LOVE IS THE POWER -Re:born- and Over The "Period", you need to get a Perfect Full Combo to clear the song. Jeff got as far as the first step, but HO4_KETI managed to get ever so slightly further.
ACEのヒントあげますね!俺と同じ思いをしなくていいようにw協力しましょうw pic.twitter.com/oqicKbZPzd

— ほしケチ( *´•ω•`*)/♡*。 (@HO4_KETI) July 14, 2017
ACE FOR ACES難易度情報
bSP 4, BSP 7, DSP 13, ESP 15
BDP 7, DDP 13, EDP 15 pic.twitter.com/de5I5TVnnI

— fungah (@fungah_) July 14, 2017