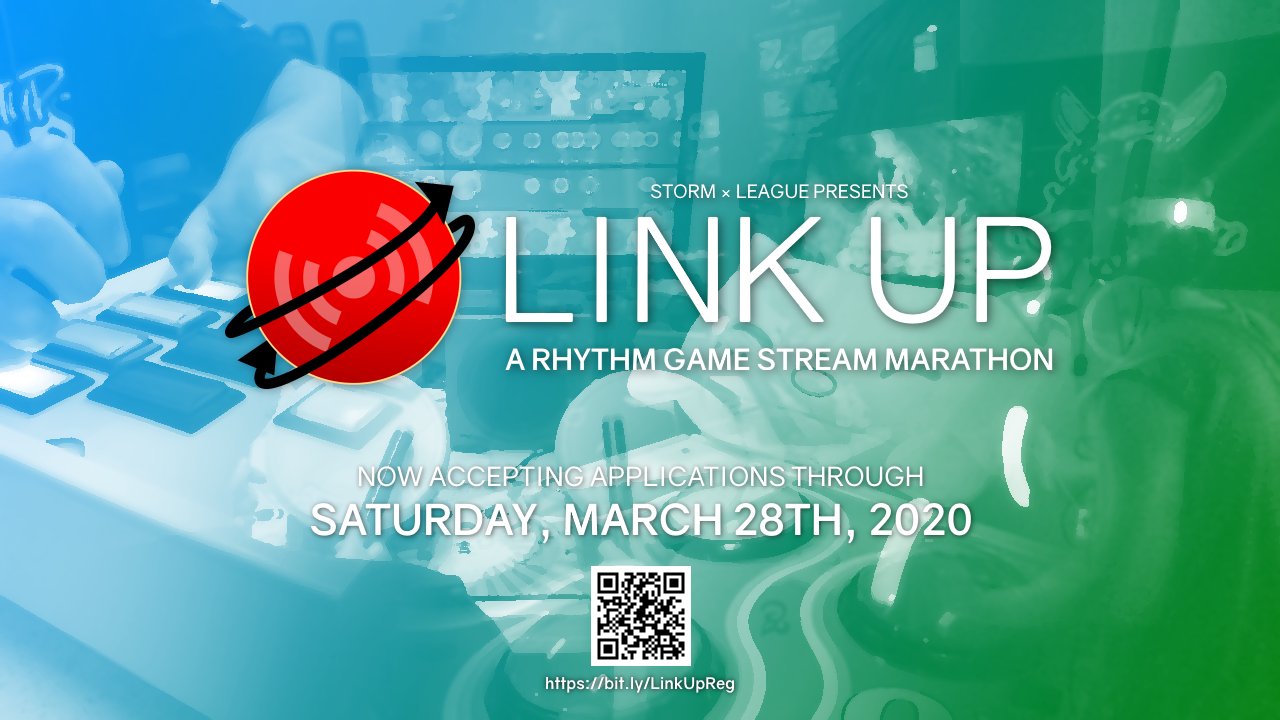 In lieu of events getting cancelled and postponed and the rising majority of our communities not being able to play in public spaces for a while due to this year's coronavirus (COVID-19) pandemic, we are launching Link Up, our first rhythm game streaming marathon!

Each streamer will be assigned to a time slot and given up to two hours to stream any rhythm game(s) of their choice. However, we will only accept streamers with access to console & other home rhythm games and private machines. Additionally, we plan to work with other community and branded accounts to host your Twitch channel when it's live for the event.

We will generally be lax with overall stream quality for the time being, though we may review past broadcasts (if applicable) and reach out in advance multiple times to check up on everything.

All applications will be reviewed, and final decisions will be emailed to all applicants through Sunday, March 29th, 2020 at the latest.

We're currently aiming to host the event on Friday, April 3rd, 2020 through Sunday, April 5th, 2020.

Please feel free to reach out to us anytime if you run into any issues and/or have any more questions and concerns in the meantime!

Email: musicgamesatl@gmail.com
Facebook: /stormxleague
Twitter: @stormxleague
For more information about Link Up and how to sign up, go to the application HERE.